Memorials and Commemorative Gifts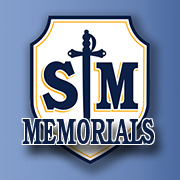 You can make your Memorial or Commemorative Gifts online by clicking on St. Michael Memorial logo above or you can mail your gift in. Tribute gifts are a wonderful way to remember a loved one or celebrate a milestone. Acknowledgement cards are sent to those who are being remembered and your loved ones name is placed in our mass prayer book. Donors and honorees are acknowledged in our yearly Annual Report.
If you would like to mail your gift in, please mail it to the address below. Please include your loved ones name and the name and address of the family member you would like the acknowledgement to be delivered to.
805 East Northern Ave.
Crowley, LA 70526
If you would like more about memorials or commemorative gifts, please call Holly Broussard at 337-783-1410.