St. Michael School STEM Lab/Makerspace provides hands-on, creative ways for students to design, experiment, build, create, tinker, and invent as they deeply engage in science, technology, engineering, math, and creative projects.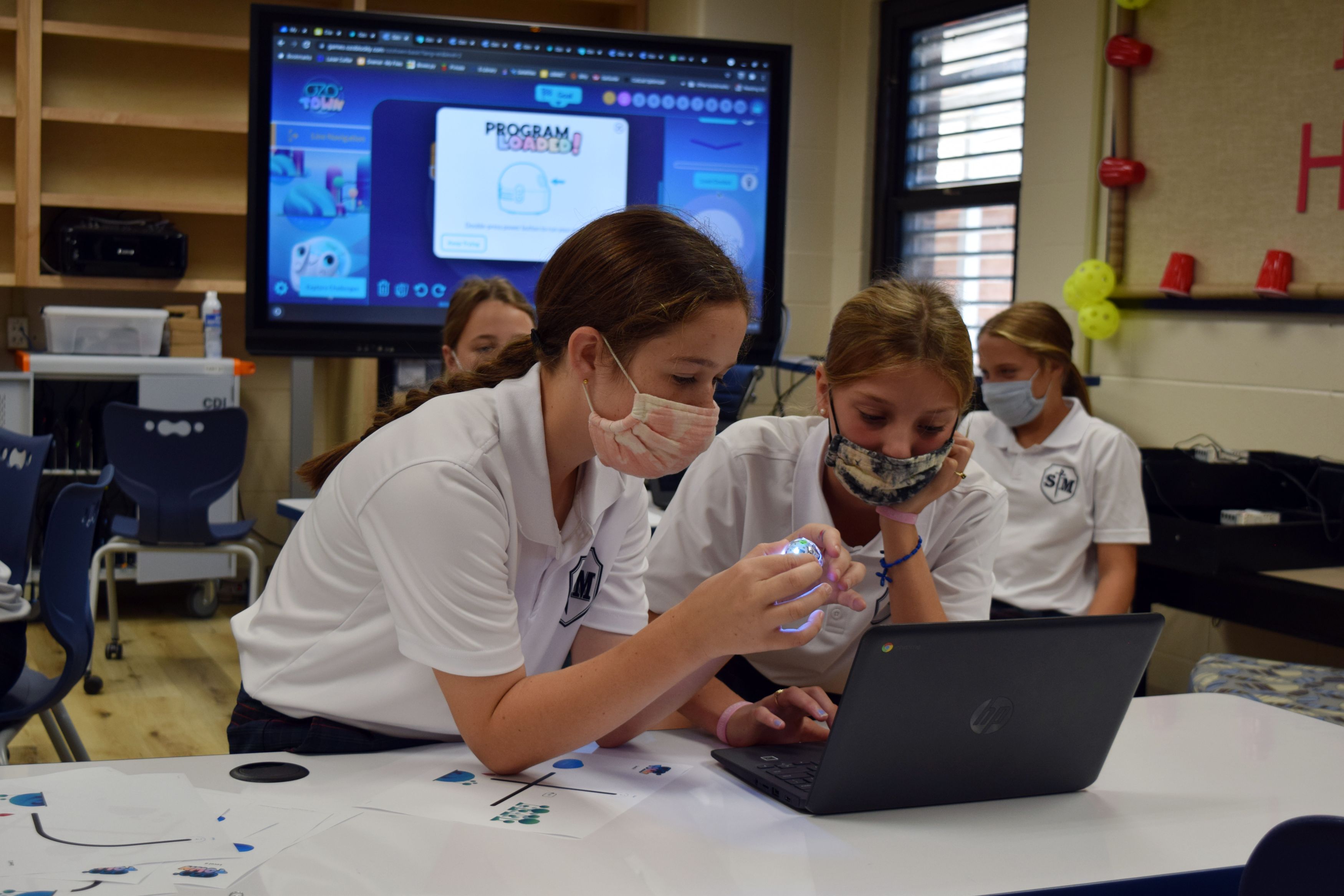 While tinkering, designing, and exploring in the STEM Lab, students have the opportunity to participate in hands-on learning through a trial and error process. This process builds perseverance and helps students develop a growth mindset and critical thinking skills. Through STEM Lab learning, students begin to view mistakes as opportunities to learn, gain confidence and become more open to challenges. STEM Lab learning encourages students to believe they can do anything as it fosters an "I Can Do It" attitude. We use robotics, computer coding, 3D modeling, electronics, and engineering to achieve the goals of the knowledge and understanding of scientific and mathematical concepts and the processes required for personal decision making, participation in civic and cultural affairs, and economic productivity for all students.
Our STEM Lab is a hands-on, project-based learning space featuring robots, 3D printers and laser cutters. We strive to inspire all students in second through eighth grade to develop a passion for science, technology, engineering and math (STEM). The design thinking model used in STEM projects allows students to learn, explore, collaborate, create and problem solve; building 21st century skills that students will need to thrive in their future. The ability to apply their knowledge allows them to impact their communities and loved ones positively.
This project-based learning, which fosters critical thinking skills, requires tools, technology materials, equipment, and a tremendous amount of consumable resources. With such a wide age range of students, some tools make projects more accessible to all students. Access to these resources is vital in the facilitation of instruction and enhances the student experience and learning by designing, building, testing and rebuilding models.
Some of the projects our 2nd-8th graders have worked on this year include computer coding and programming, robotics, electric circuit projects, marble mazes, temperature probe experiments, various engineering projects including bridges, pulleys, suspended survival shelters, tower shelters, snowboards, bobsleds, ziplines, parade floats, highway crash barriers, gliders, 3D printed name tags, and a Mars Rover design.
Please consider making a contribution to support the STEM lab, which will foster 21st century skills in the future leaders of our community. Click here STEM LAB WISH LIST to donate items on the STEM Lab Amazon Wish List.